We are playing twice an evening on our little island "St.Paulinesien"!
It will happen on January, 29th 2011.
If you have not been to the "Napalm Beach" yet, now it's time to fill this gap: join us at the tiki bar for our first gig this evening starting at 9pm.
Later on, about 10pm we are moving forward to Ana's "Mi Barrio"! An absolute excellent tapas bar, where we party on the rest of this evening!
NAPALM BEACH @ 9pm
Hopfenstraße 34
Hamburg-St.Paulinesien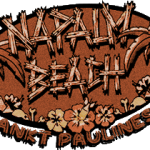 MI BARRIO @ 10pm
Wohlwillstraße 20
Hamburg-St.Paulinesien